Fried Virginia Oysters With Collard Slaw and Crème Fraiche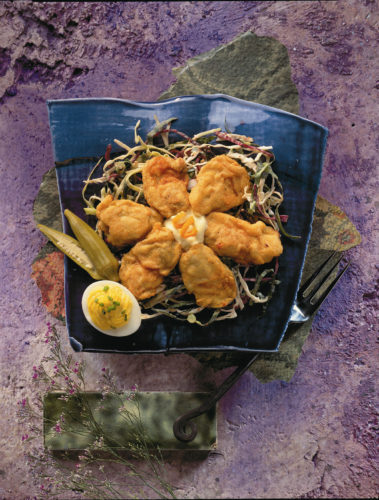 Ingredients
1 ½ pints Shucked oysters
1 cup Cornmeal
1 cup Flour
Pinch Salt and pepper
Peanut oil for frying
Instructions
Mix meal, flour and seasonings together for dredge.
Collard Slaw
6 Collard leaves, cut into chiffonade*
½ head White Cabbage, shredded
½ cup Mayonnaise
2 tablespoons Black seedy mustard
2 tablespoons White vinegar
2 tablespoons Sugar
Pinch Salt and pepper
Mix this together and let set in refrigerator at least 1 hour.
*Cut into ribbons.
Crème Fraiche
1 cup Sour cream
2 ounces Buttermilk
½ ounce Fresh orange juice
Mix all together and let stand overnight.
Toss oysters in the dredge to coat them lightly and fry them in hot peanut oil quickly to get crisp on the outside and still moist inside. Place on the slaw and place the crème fraiche on the side. Serve with pickled okra and deviled eggs.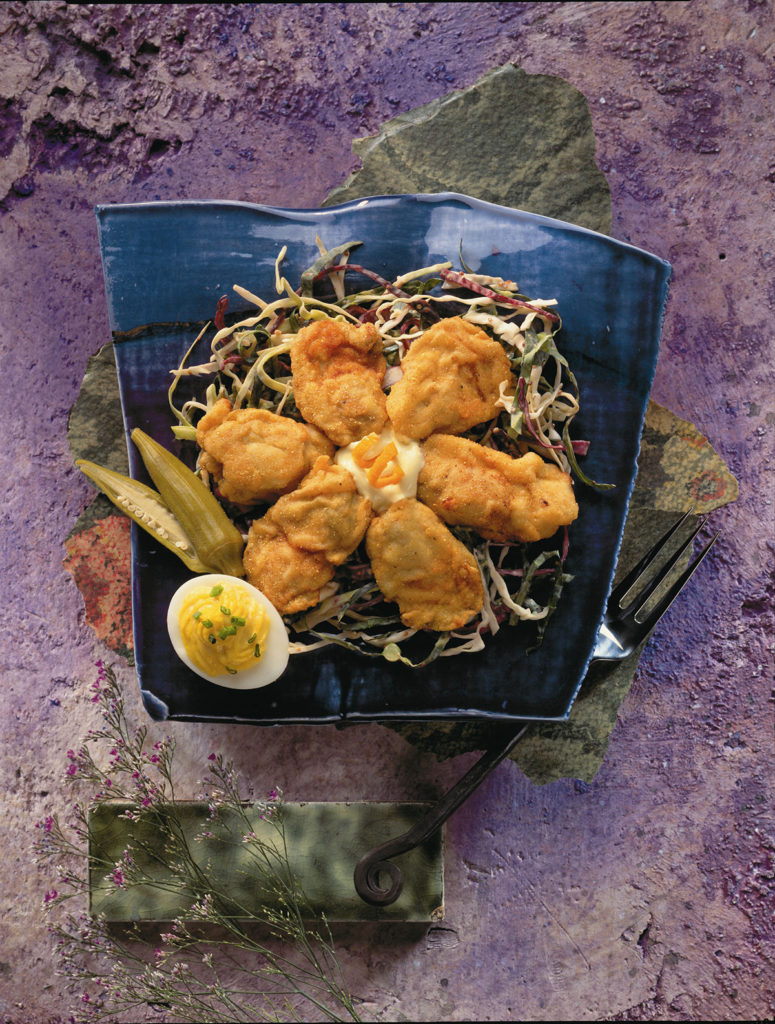 Recipe Details
Yield/Servings: Serves 6
Nutritional Information
Total Calories: 407
Calories from Protein: 7
Calories from Carbohydrates: 16
Calories from Fat: 75
Calories from Saturated Fat: 29