Chesapeake Bay Blue Crab Cakes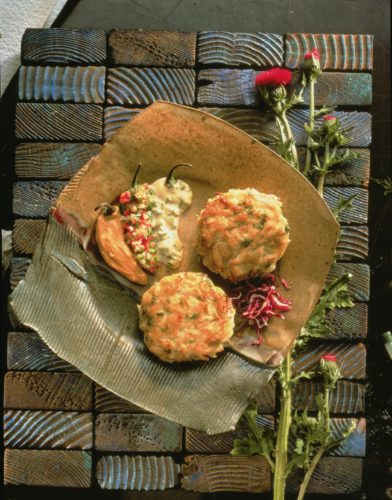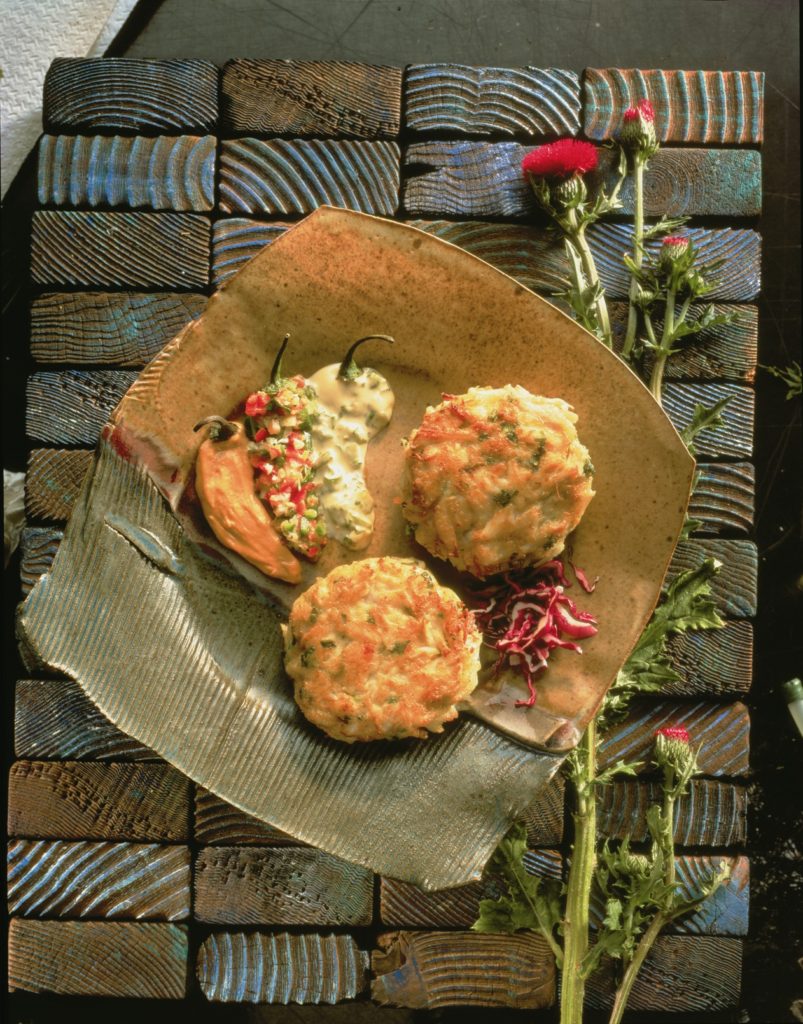 Ingredients
1/3 cup Fresh made mayonnaise
1 ½ tablespoons Dijon mustard
2-3 Extra large eggs
2 tablespoons Lemon juice, freshly squeezed
1 teaspoon Seafood seasoning, such as Old Bay
½ cup Fresh soft bread crumbs
2 tablespoons Fresh parsley, chopped
2 tablespoons Green onion, finely chopped
1 teaspoon Zest of fresh lemon
1 pinch of Cayenne pepper
2 teaspoons Prepared horseradish
2 pounds Fresh Virginia Jumbo lump blue crab meat
Salt and black pepper, to taste
Flour
Clarified butter or peanut oil for sautéing
Instructions
Combine all ingredients except crabmeat. Taste and adjust seasoning. Gently fold into crabmeat. Portion into 3 ½ ounce cakes. Lightly flour, sauté in clarified butter or peanut oil. Serve immediately.
Tartar Sauce
1 cup Mayonnaise, preferably homemade
3 tablespoons Dijon mustard
1 teaspoon Worcestershire sauce
1 teaspoon Tabasco or other red pepper sauce
1 tablespoon Capers, drained and rinsed
¼ cup Celery, finely diced
¼ cup Spring onions or scallions, finely diced
Juice of 1 lemon
Seafood seasoning, such as Old Bay to taste
2 tablespoons Parsley, chopped
1 tablespoon Gherkins, finely chopped
1 teaspoon Dry mustard
1 tablespoon Prepared horseradish
Combine all ingredients and puree, or, if desired, leave chunky. Makes 2 cups.
Cocktail Sauce From Hell
2 Cloves, fresh garlic, minced
¼ cup Ketchup
1 tablespoon Horseradish
2 shakes Tabasco
Juice of 1 lemon
1 teaspoon Worcestershire sauce
1 teaspoon Seafood seasoning, such as Old Bay
¼ cup Fresh aioli*
Mix together. Serve cold.
Makes 2 cups.
*garlic mayonnaise
Dill-Dijon Butter
1 teaspoon Olive oil
½ teaspoon Shallots, chopped
½ teaspoon Garlic, chopped
1 tablespoon Dijon mustard
¼ cup Clam juice
¼ cup White wine
1 tablespoon Butter
1 tablespoon chopped Fresh dill
Sauté shallots and garlic in olive oil until shallots are soft; add mustard, clam juice and wine. Reduce to half the volume, then swirl in butter and dill.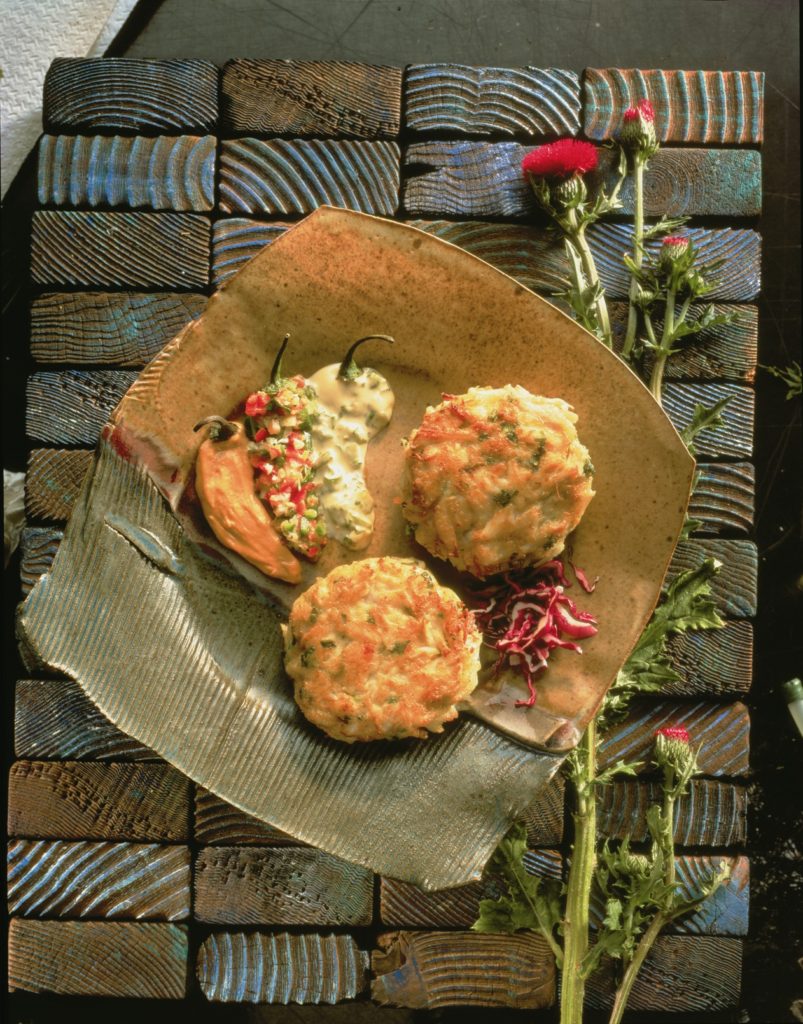 Recipe Details
Yield/Servings: 6
Serving Size: With sauce, 4 tablespoons per serving
Nutritional Information
Total Calories: 448
Calories from Protein: 27
Calories from Carbohydrates: 4
Calories from Fat: 68
Calories from Saturated Fat: 10
Recipe Source