Flash in the Pan Flounder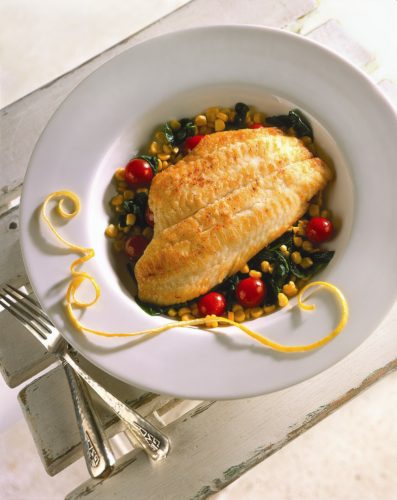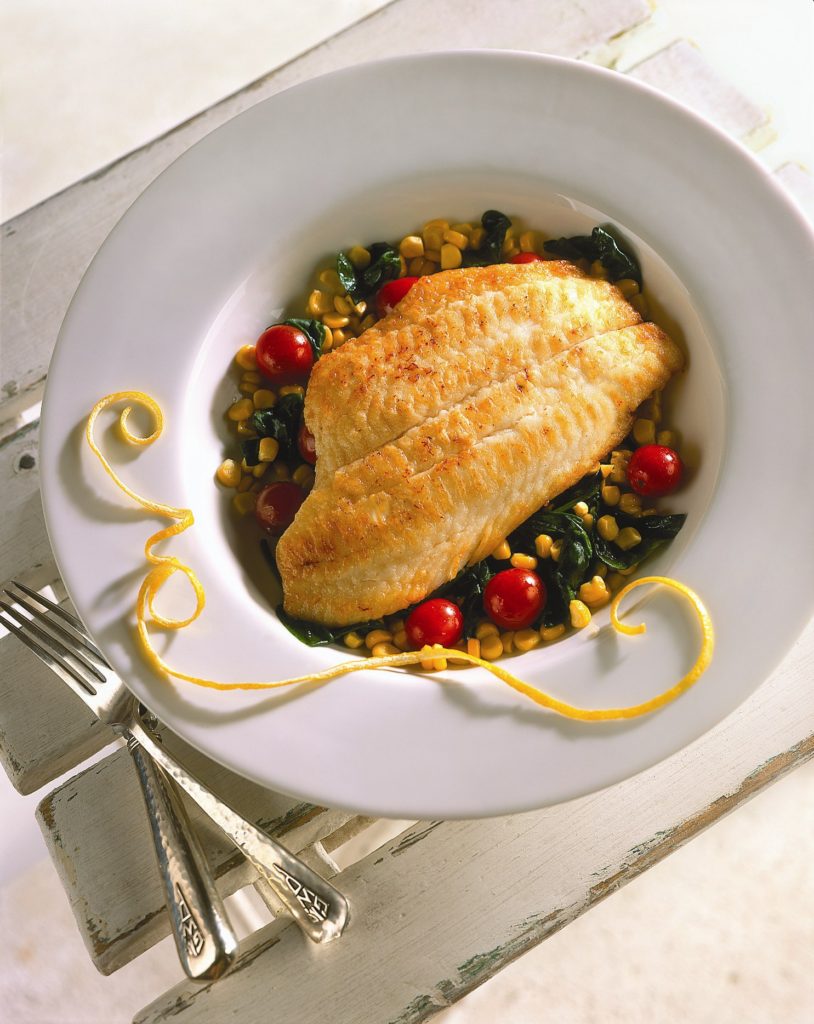 Ingredients
4 (6 ounce) Virginia flounder fillets
1 teaspoon salt
1 tablespoon all purpose flour
2 tablespoons canola oil
1 (10 ounce) bag frozen yellow corn
3 tablespoons lemon juice
1(10 ounce) bag baby spinach
1/2 pint small cherry tomatoes, rinsed
Instructions
Season flounder with 1/2 teaspoon of salt and dust with flour. Set aside.
Heat oil in a large non-stick sauté pan over high heat. Add flounder and cook for 2-3 minutes until lightly browned, flip and cook on remaining side for 1-2 minutes. Transfer to a clean baking sheet and set aside in a warm oven.
Stir yellow corn, lemon juice and remaining salt into pan and cook for 1-2 minutes. Add spinach and continue cooking and stirring for 2 minutes until just wilted, then toss in cherry tomatoes. Divide evenly onto four plates and top with flounder.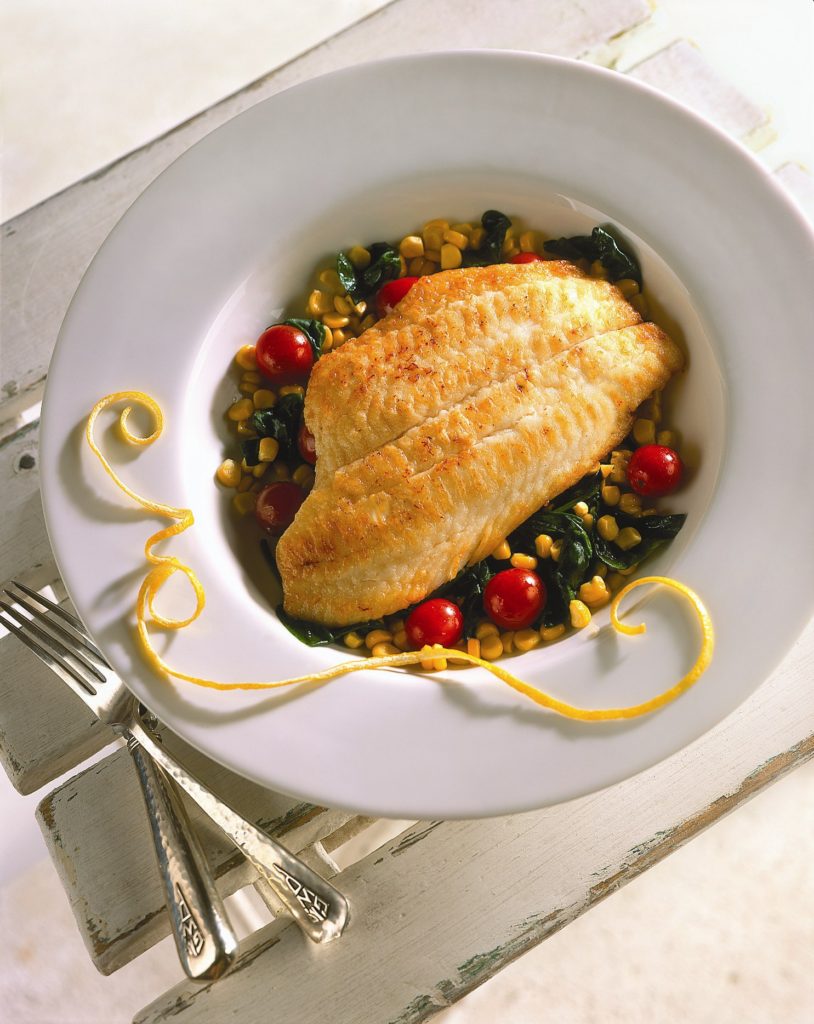 Recipe Details
Yield/Servings: 4 servings
Timing the Recipe
Prep Time: 2 minutes
Cook Time: 10 minutes
Total Time: 12 minutes
Nutritional Information
Total Calories: 319