Grilled Taylor Blues With Fresh Corn Salsa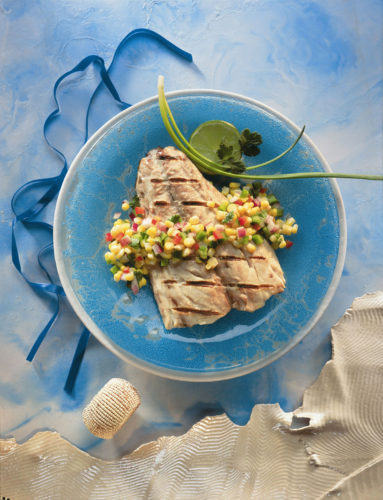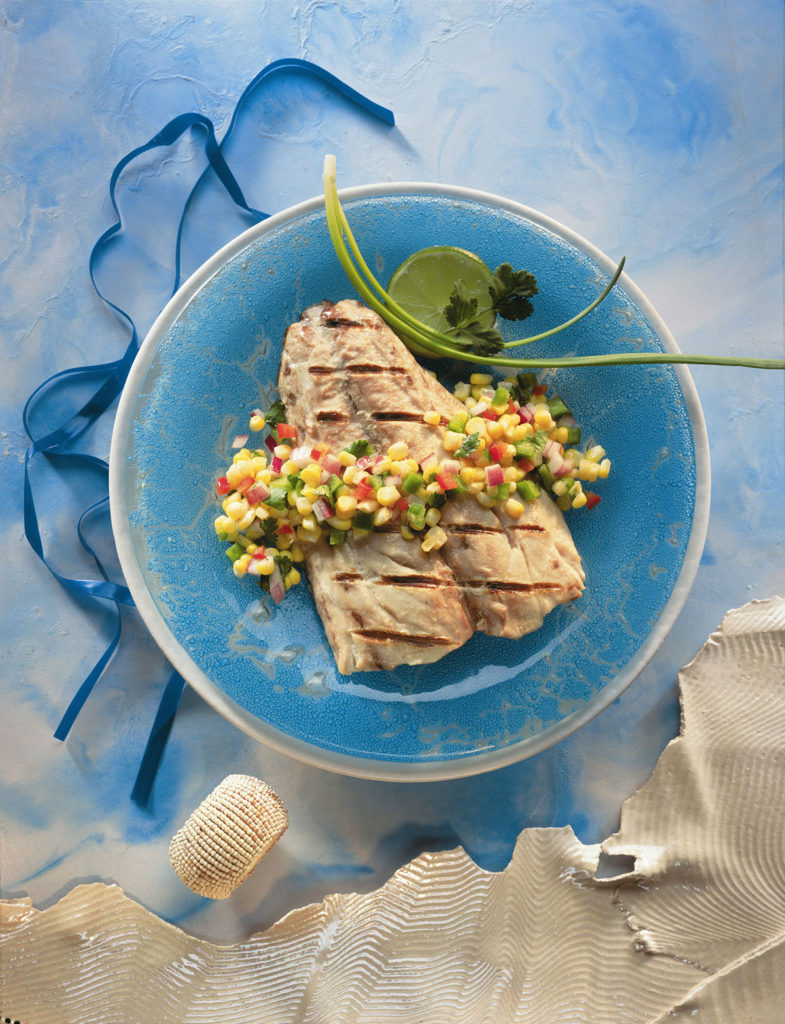 Ingredients
Salt and Cracked black pepper, to taste
3 Ears fresh or frozen corn, kernels removed
6 Sprigs fresh cilantro, roughly chopped
2 teaspoons Red onion, finely diced
1 Jalapeño, seeded and finely chopped
2 Limes, juice removed and saved
1 Pinch cumin
4 Bluefish fillets (6-8 ounces each)
1 teaspoon Canola oil
Instructions
To make salsa: mix all vegetables and spices together in a non-corrosive bowl. Toss; cover for at least one hour.
Brush fillets with oil. On a medium-hot, clean grill, cook bluefish fillets for 2 to 3 minutes on each side. Remove from grill and place in 225 degree oven for 3 to 5 minutes. While fillets are in the oven, heat skillet until it is hot, add salsa and cook approximately 2 minutes or until all ingredients are warm. Remove from heat.
To assemble: Arrange Bluefish on plates and garnish with salsa.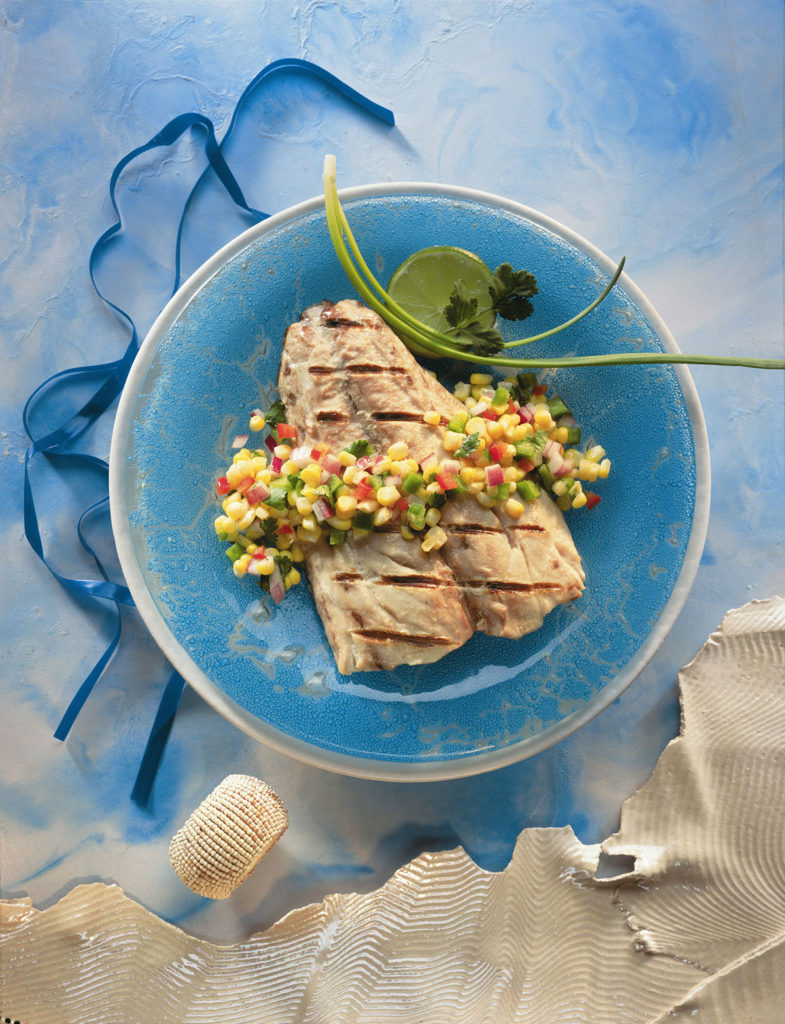 Recipe Details
Yield/Servings: Serves 4
Nutritional Information
Total Calories: 520
Calories from Protein: 29
Calories from Carbohydrates: 49
Calories from Fat: 20
Calories from Saturated Fat: 4