Herbed Croaker 'n Chips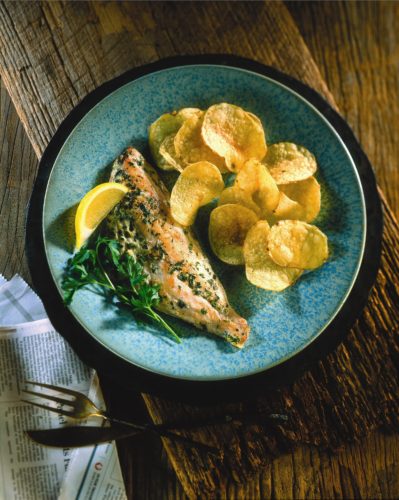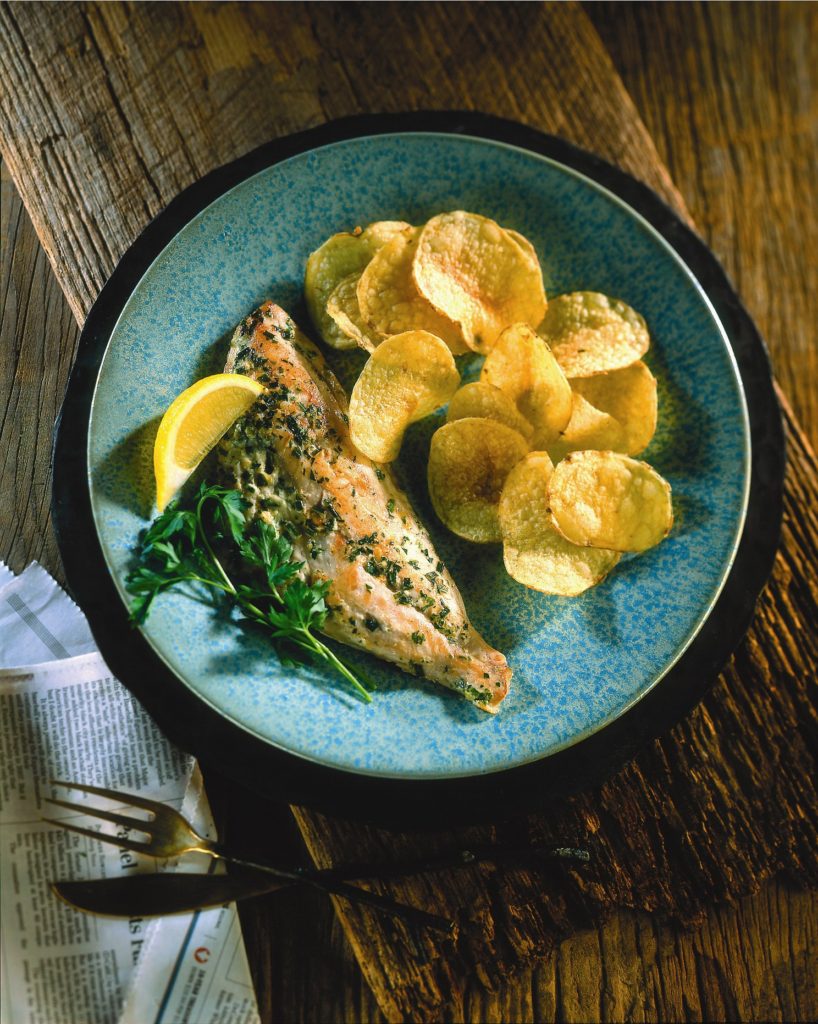 Ingredients
1/2 cup mayonnaise
1/4 cup chopped chives
1/4 cup chopped parsley
1 1/2 tablespoons lemon juice
1 teaspoon chopped lemon zest
1/4 teaspoon kosher salt
Dash Tabasco sauce
1 1/4 pounds Virginia croaker fillets
1 (6 oz) bag potato chips
Instructions
In a small mixing bowl, whisk together mayonnaise, chives, parsley, lemon juice, zest, salt and Tabasco sauce. Transfer half of the mixture into a separate bowl, cover, refrigerate and set aside.
Heat a large nonstick pan or griddle over medium-high heat. Brush croaker fillets with remaining herb mayonnaise. Place each piece (coated side down) into the preheated pan, and cook for 2-3 minutes until golden. Using a spatula, turn over and brown on remaining side for another 1-2 minutes until cooked through.
Transfer cooked fillets onto serving plate and top each portion with approximately 1 1/2 tablespoons of reserved herb mayonnaise. Serve with potato chips on the side.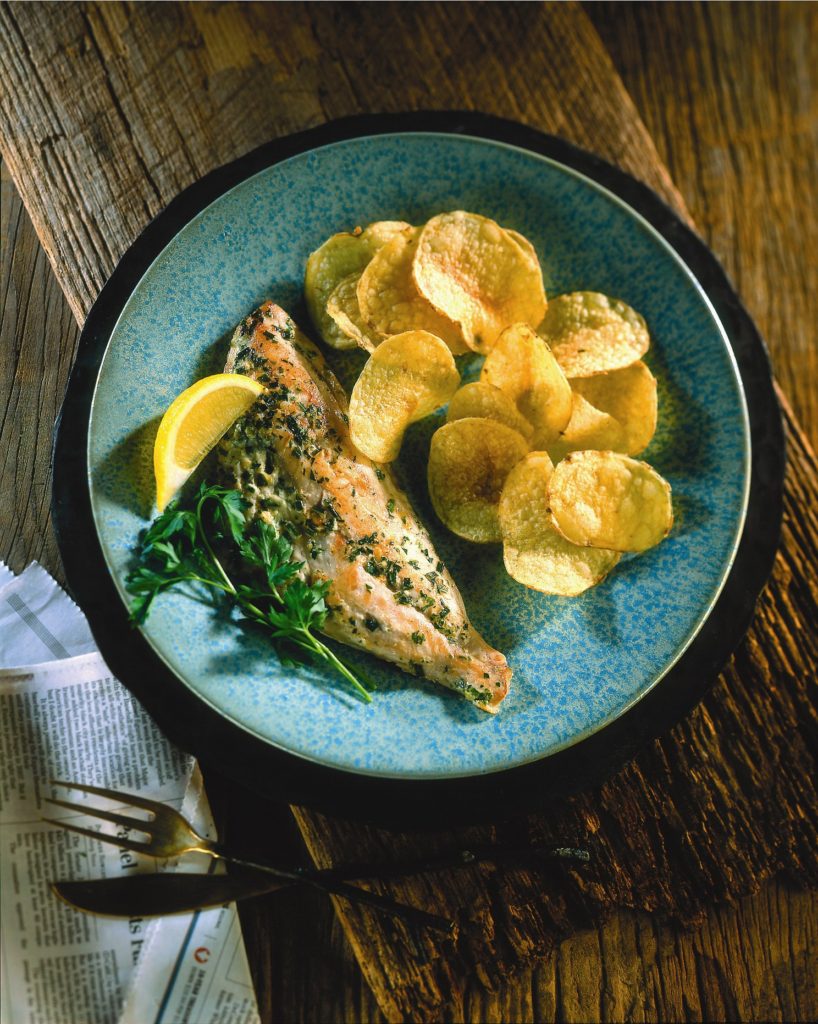 Recipe Details
Yield/Servings: 4 servings